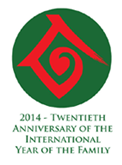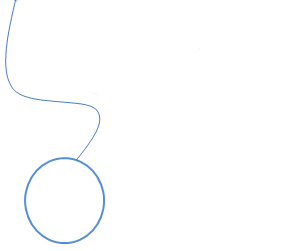 Contributions of Civil Society Organisations to the Well-Being of Families
Alexandria Association for Home Economics
Adress:
Alexandria University
Faculty of Agriculture- Al Chatby
Aflaton st.,
Alexandria- Egypt
Contact person:
Mona Sharaf Abdelgalil
Contact e-mail:
mon_abdelgalil@hotmail.fr
Telephone:
+20 11 57 47 27 22
Telefax:
+2 03 544 27 76
Homepage:
http://www.savoirsenpartage.auf.org/chercheurs/1520/
Content:
girls skills development program in Banger el Sokar area.

1-This program has been implemented by Alexandria Association for Home Economics ( Alexandria – Egypt) in collaboration with the Canadian International Development Agency (CIDA) through the project of development of non-financial services for small and medium BDSSP

2. objectives and purpose of project :

• raise the technical competence of the girls working on the production lines of food plants Bangar el Sokar and Burg Al Arab zone by a high-level practical training.

• Some of the girls literacy uneducated within the selected sample CNC.

• Training girls life skills and small projects feasibility studies so that they can start a new small projects to help increase the girls and their families income.

3. beneficiaries and target groups:

Girls (11- 18) age – families - investor

4. Duration of the Project: from 2007 to 2010

5. Funding strategies

6. Co-operation partners

CSO, all the CSOs that deal with families and girls in this age in Banger el Sokar area , government bodies: Literacy Commission- Ministry of Health - Civil Registry -Food factories

7. Monitoring :

1- Personal interviews with applicants 2- training 3 - testing at the end of the month

8. Evaluation : The end of each stage- Final test in tanning center - Final test for certification from Literacy Commission

- At the end of each training evaluate the performance of the project in accordance with the evaluation form

9. Outcome and Results

have been trained and recruited 175 girls in the field of food industry

• literacy has been reading and writing for a number of 41 young men and women (30 )and 11 young girl, This is in addition to teach computer skills

• helping to birth certificates and cards a national figure for the number of 10 girls from Saqtat the limitation.

• The opportunity of 69 new jobs for the trainees in the field of food industry (55 -14 young girl).

• A number of 12 girls from trainees project implementing their own projects in the field of manufacturing and processing of vegetables resulting in increased income of 450 pounds a month to nearly 900 pounds a month.

• This project has won the award for best unit development project funded by the non-financial services to small and medium-sized projects BDSSP first twice during the month of November 2009 and the second during the month of March 2010.