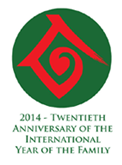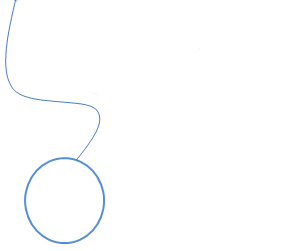 Contributions of Civil Society Organisations to the Well-Being of Families
International Federation for Parenting Education
Adress:
1 Avenue Leon Journault
92318 SEVRES
CEDEX
France
Contact person:
Mary Crowley
Contact e-mail:
admin@fiep-ifpe.org
Telephone:
(44) 2086597082
Homepage:
https://www.fiep-ifpe.org
Content:
Contribution from the International Federation for Parenting Education/ Fédération Internationale pour l'Education des Parents

The International Federation for Parenting Education (Fédération Internationale pour l\'Education des Parents) has organised a number of seminars and conferences on themes relevant to parenting education.

The conferences were:

Tehran 2005 \"Families and Globalisation\" organised in partnership with the Iran Parent Teachers and Schools Organisation

London 2006 \"The Developing Relationship between Parent and Child in Europe and across the World: Reality and Perspectives\" in partnership with ParentingUK. It was supported by an EU grant and the opening session was held in the House of Lords.

Bangkok 2008: Parenting Support and Pre-School Education: the impact on young people\'s behaviour. (Organised by Assumption University Bangkok)

Bucharest 2010 Education in life skills, citizenship and human rights begins in the family: what mechanisms and support are needed? The conference was supported by UNICEF.

Seminars included:

Sevres France 2005: Media, new technologies for communication and parenting.

Brussels 2007: What are the implications for parenting education of diverse family structures? (In partnership with The School of Parenting Education)

London 2011: Fathers Matter, in partnership with Working with Men.

In April 2013 The Federation launched a call for universal parenting education:

\"On behalf of parents and parenting educators around the world, the International Federation for Parenting Education/FIEP (www.fiep-ifpe.fr) calls for a new dedication by governments, businesses and not-for-profit organisations to positive support for all parents.

We renew our own strong individual and organizational commitment to parents and others in parenting roles on whom the children of the world depend. To counteract the commercialisation of our lives, the commodification of individuals and the deep-rooted, pervasive violence in our communities, we must support parents in rebuilding a foundation of positive values, thought and action to uphold family life, in diverse forms and across generations. Only by doing this can we prepare young people for the healthy, happy and productive lives they deserve and that society needs them to achieve.\"

The call was launched by the conference held in Rabat on the 24th of April 2013 to celebrate the 50th anniversary of the creation of the Society for the Protection of the Moroccan Family. Its theme was \"Parenting Education: A Pillar of Society Building.\"

The call was also announced at the 50th Anniversary conference of the Escola de Pais do Brasil held from 30th May to 1st June in Sao Paulo on the theme of \"Generation Z: Family and School in the Digital Era.\"