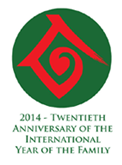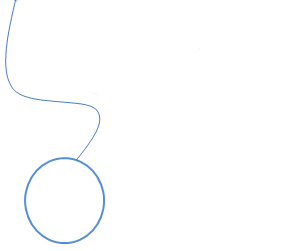 Contributions of Civil Society Organisations to the Well-Being of Families
MARFAM - Marriage and Family Life Renewal Ministry
Adress:
P.O.Box 2881
Randburg 2125
South Africa
Contact person:
Toni Rowland
Contact e-mail:
toni@marfam.org.za
Telephone:
+2711 4627472
Homepage:
http://www.marfam.org.za/
Content:
MARFAM FAMILY LIFE PUBLICATIONS

1. OBJECTIVES AND PURPOSE. Provision of low-cost resources for awareness-raising and family education and enrichment within a faith-based context.

2. TARGET GROUP:

2.1 Families and their members in a wide range of family situations and contexts; couples, parents - married and single, elderly, widowed, divorced.

2.2 Ministers of religion, church and community family care workers, educators and counsellors.

3. DURATION OF THE PROJECT. The project is ongoing and pre-dated 2004. Since 2004 it has worked in collaboration with the Southern African Catholic Bishops\' conference Family Life Desk.

4. PUBLICATIONS:

4.1. Annual family calendar/year planner produced for SACBC with a theme for the year and subthemes for each month addressing a particular aspect of family life and used for family education and enrichment.

Annual Themes: 2004 - Parenting a Labour of Love

2005 - Families Love Life

2006 - Marriage and Family a Tower of Strength

2007 - Children, give them Love

2008 - Me and My Family

2009 - Marriage and Family Growing together

2010 - Families Play the Game (SA hosted the Soccer world cup)

2011 - Peace on Earth begins at Home.

2012 - Day by Day with God and Family

2013 - Family Moments & Faith Moments.

Subthemes address topics such as marriage, family rights, family and faith, parenting, youth, grandparents, gender issues, culture and traditions, death and loss in some form each year.

4.2. Magazines and other booklets for education and in a particular way for communication within the family developing the above themes. 3-4 issues of the magazine and 2-4 issues of smaller booklets per annum. Approximately 2000 copies of each publication are produced.

4.3. Publications for Catholic devotions e.g. Stations of the Cross for families or for those who are widowed are produced on an ongoing basis.

4.4 A number of booklets and some extracts from others are translated into a various local languages.

4.5. An e-newsletter is produced, circulation 1000, website is maintained and contains further enrichment and resource material.

5. FUNDING. Run on a semi-voluntary basis. Funds mainly from sales of materials. 15% of costs from funding agency and donations.

6. PARTNERSHIP. SA Catholic Bishops Conference, local churches.

7. MONITORING AND EVALUATION. Sales determine success of various materials.

8. OUTCOMES. Publications are promoted and sold throughout the country. However, it is clear that families themselves and their religious ministers do not read or use much printed material. Social media are being explored and developed.

9. REPORTING. An annual report is produced as a requirement from funders. Report is published on the website www.marfam.org.za/blog

10. 2014 PLANS. Calendar theme FAMILIES TOGETHER - THAT\'S US! and the monthly themes will incorporate the 20th anniversary themes in a variety of ways for awareness-raising and discussion within families and groups.