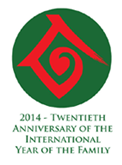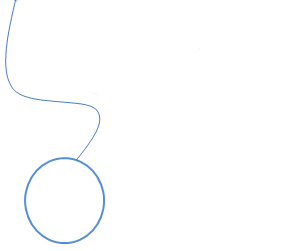 Contributions of Civil Society Organisations to the Well-Being of Families
Family Life Desk, Southern African Catholic Bishops Conference
Adress:
P.O.Box 2881
Randburg, 2125
South Africa
Contact person:
Mrs Toni Rowland
Contact e-mail:
trowland@sacbc.org.za
Telephone:
+27 12 323 6458
Telefax:
+27 12 3266218
Homepage:
http://www.sacbc.org.za/about-us/departments/evangelisation/family-life-desk/
Content:
PARISH FAMILY MINISTRY programme of the Family Life Desk of the Southern African Catholic Bishops Conference.

1. OBJECTIVES AND PURPOSE. To create awareness of a parish as a community of families and a church in miniature and offer support to families in their spiritual lives and in collaboration with others for their practical needs.

2. TARGET GROUPS. Dioceses and their parish communities made up of families of different kinds. Coordinators of parish groups conduct the programme.

3. DURATION OF THE PROGRAMME. The programme is ongoing. It was developed over time from 2003 and formalised with a manual which was given to each bishop in 2009. Training workshops, which also train trainers are conducted on request from a bishop or other church leader. 16 of 29 dioceses and over 100 parishes have varying degrees of involvement.

4. A training weekend has the following components which form part of the ongoing support and care for families.

4.1. promoting a holistic vision of a family focus,

4.2. Developing a parish profile

4.3. Areas for family ministry. Marriage Ministry

4.4. Caring for all Parish Families

4.5. Sexuality, HIV/AIDS, the Church and the family

4.6. Resource materials and planning a Parish Family Ministry project.

Resource materials include:

An Introduction to Parish Family Ministry, a Handbook and Manual

Annual Family Calendar produced by MARFAM and other MARFAM publications.

Promotion of resources and programmes for marriage and family needs.

5. FUNDING. There are severe financial constraints and the office is staffed by one person only. Funding is provided by the local church and by overseas donors.

6. PARTNERSHIPS. This is mainly with MARFAM - Marriage and Family Life Renewal Ministry through its publications. Some degree of cooperation exists with other family groups within the church working in a specific aspect of family life. Collaboration with the Department of Social Development exists, currently with a focus on a Family Preservation programme for faith-based organisations. The vision of dealing with families holistically and keeping families together whenever possible coincide with the vision of Parish Family Ministry.

7. MONITORING of those who have been trained is conducted on a small scale through ongoing contact and periodic workshops.

8. EVALUATION. No formal or large scale evaluation has yet been conducted.

9. OUTCOME AND RESULTS. Challenges include the reality of family breakdown and poor relationships overall, financial constraints, lack of capacity, poor understanding and reluctance to read and be informed and enriched. In spite of this there is a definite growing awareness within leadership and some communities and families and resources are used by some.

10. REPORTS. An annual written report is produced as expected by funders. Reports are also presented and circulated to church leaders but have not been published further.

11. 2014 PROJECT. Workshops and the annual calendar as a vehicle for family education and enrichment will incorporate the IYF 2014 themes with relevant resource materials. Networking with other church agencies can enhance the work. For example \"confronting family poverty\" can be addressed together with a development agency.